Gary L. Medlin, Esq.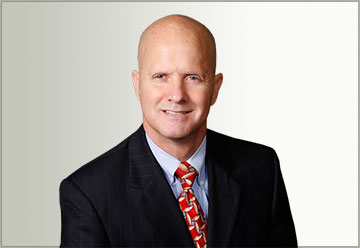 20 Reviews
What Makes Gary L. Medlin, Esq. Uniquely Qualified For Your Case
Our Fort Worth law firm was created around one goal to deliver the best possible results for you. We know that every criminal case we pursue represents a person's life and future. That understanding is the foundation of any successful attorney-client relationship. You deserve a lawyer you feel comfortable working with. You need someone who knows the sum and substance of the Texas criminal justice system, and is familiar with the courts, judges, prosecutors and clerks in Fort Worth, Tarrant County and other jurisdictions in Texas.
Criminal defense takes more than just hiring an attorney. It takes a devoted advocate you can trust to protect your rights and your future. Fort Worth criminal defense lawyer Gary Medlin and The Medlin Law Firm will always give you honest answers to your questions and explain the defense options available to you. When you hire our firm, we go to work investigating every detail of your case and charges. We know what it takes to build a strong defense on your behalf. We develop each case as if it is going to trial, and the other side knows that we will not hesitate to take a case to trial in order to protect you. However the circumstances of your case unfold, we will be immediately prepared with multiple options for your defense and you will never be left in the dark.
In over 32 years of criminal law practice, Gary Medlin has handled thousands of criminal matters. His experience practicing both sides of Texas state and federal criminal law cases offers a significant advantage to his clients.
Before becoming a criminal defense attorney, Gary Medlin served as assistant district attorney for over eight years, prosecuting criminal charges against those accused of breaking the law. Today, this experience gives him valuable insight on how prosecutors prepare cases against our clients. He knows the prosecution's priorities and their pressure points, and is able to be much more resourceful and effective in our preparation of your case.
For the past 32 years, Gary Medlin has practiced as a Texas criminal defense lawyer. He is Board Certified in Criminal Law as designated by the Texas Board of Legal Specialization. This is a distinction achieved by only 10% of Texas attorneys.
Areas of Practice:
Certification/Specialties:
Board Certified in Criminal Law, Texas Board of Legal Specialization, since 1989
Bar Admissions:
United States Supreme Court
United States Court of Appeals for the Fifth Circuit
United States District Court, Northern District of Texas
Texas courts by the Supreme Court of the State of Texas
Professional Associations And Memberships:
Tarrant County Bar Association
Tarrant County Criminal Defense Lawyers Association (immediate past President)
DUI Defense Lawyers Association (Founding Member)
Texas DWI Defense Lawyers Association (Founding Member)
State Bar of Texas
Texas Criminal Defense Lawyers Association
National Association of Criminal Defense Lawyers
National College for DUI Defense
Education:
Texas Tech University, Bachelor of Science 1979
Texas Tech University School of Law, Juris Doctorate 1982
State Bar of Texas Licensed: 1983
"Mr. Medlin represented me on a DWI case a few years ago. I found him to be very reassuring and was very glad that i selected him over the slew of attorneys whose information had come in the mail following my arrest. He was..."
Katie
---
"Very talented and experienced lawyer. I highly recommend Gary Medlin and his firm for anyone needing legal help. The legal system can be very frightening and Gary and his partner Dean had the experience and acumen that I needed. Trust Gary and his team and I'm sure you will..."
Richard
---
"This was one of life's greatest challenges personally. I will be forever grateful I had Gary and his team by my side through this journey. He was always available, he walked me throughout the entire process, and always kept me informed. I never felt abandoned or alone. I could..."
A Satisfied Client
Read More

20 Reviews
"Gary is a gentleman and a scholar who helped me out recently when I was in a bind and needed some help on a case that had some Texas implications. He was Johnny on the spot, interrupted his weekend, and followed through perfectly..."
Scott W. DUI & DWI Attorney
---
"I endorse this lawyer. Gary Medlin is a "stand-up" criminal lawyer and the "go-to" lawyer in Tarrant County for ALR hearings. I have regularly hired him as local counsel in Fort Worth and I will continue to do so."
Lawrence B. Criminal Defense Attorney
---
"I have known Gary Medlin for the better part of the past 20+ years. Highly intelligent and super conscientious, Gary genuinely cares about taking care of the rights of his clients. Further, his personal and professional integrity is beyond reproach. I would trust him with any referral involving a criminal matter. If for whatever reason, he believed that..."
M. Krugler Lawsuits & Disputes Attorney
Read More

6 Endorsements